0
Shopify Install Guide
1. Send Kotis your myshopify.com URL
If you are using a custom domain, that is set up on your end and is separate from the account name that we need for integration. We need your account that includes "myshopify.com" in it.
2. Kotis will send an install link for the custom app
3. Install the custom app via the provided link.  The app must be installed in order for the API to communicate.
4. Add a location for inventory warehoused by Kotis
Settings > Locations > Add Location
Once the location is added, note the location URL to send to Kotis in step #7. The URL ends with a string of numbers. 
If you have multiple Shopify locations (i.e. Kotis is not fulfilling all your inventory), you will need to assign the new location to all inventory Kotis will be warehousing.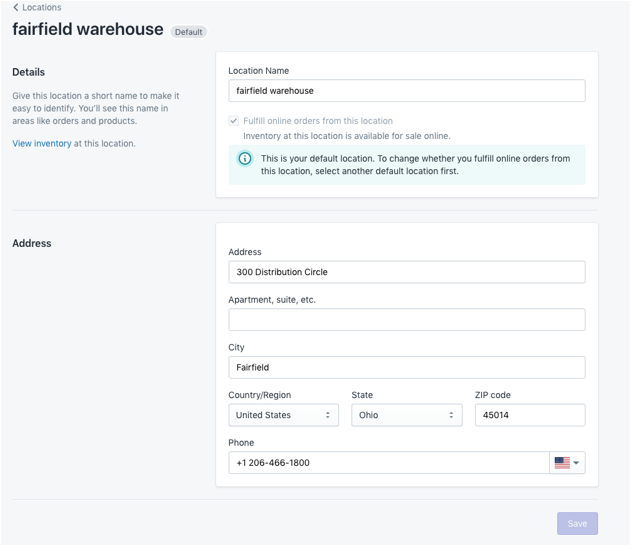 5. Add products

Add the first 2 parts of the SKU to the "SKU (Stock Keeping Unit)" field. It's a 5-6 digit number, followed by a dash, followed by another number
Make sure "Track Quantity" is checked
6. Assign sizes for products
Add Variants
Add the "Size" option
Enter the full SKU in the "SKU" column, including the size. The full SKU looks like this: 107529-1-S. This field is VERY important to get correct, or the wrong products will be sent to Kotis.
7. Let Kotis know the configuration is complete
Once you have done all the steps above, we need to do a few final changes on our end and will confirm with you that everything is correct. Please send us the location URL from step #4.